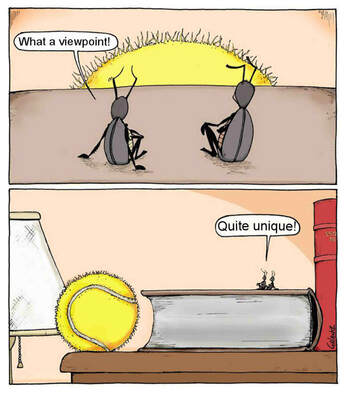 I study mainly
empathy
and
perspective taking
across 5 research projects.
Viewing the world from another person's perspective...
...requires self-other distinction: awareness of the self-other discrepancy and flexibility to accurately adopt the Other's perspective.
...implies often but not always a shift from a default egocentric perspective to the Other's - altercentric perspective.
...depends on how I view and know myself.
...is an ability at which each of us differs, we can fail at self-other distinction or be excessively egocentric.

...is challenged or impossible in some clinical populations, such as autism, schizophrenia, and Alzheimer.

...is difficult but can be improved through training programs.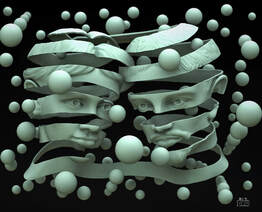 1. Deconstructing Self-Other Distinction:
Since we feel, see, and believe while we infer what others feel, see, and believe.
How do we distinguish our own thoughts from those others?
Lamm, C., Bukowski, H., & Silani, G. (2016). From shared to distinct self-other representations in empathy: evidence from neurotypical function and socio-cognitive disorders. Philosophical Transactions of the Royal Society of London B: Biological Sciences, 371(1686). doi:10.1098/rstb.2015.0083

Bukowski, H. (2018). The Neural Correlates of Visual Perspective Taking: a Critical Review. Current Behavioral Neuroscience Reports, 1-9. doi:10.1007/s40473-018-0157-6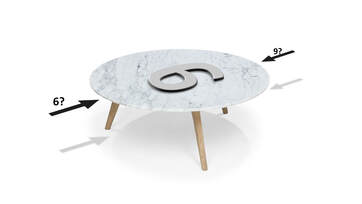 2. Shifting from egocentric to altercentric and more:
We are not always self-focused! Emotions, priming, and social contexts can shift you into being other-focused (i.e., altercentric) or more or less flexible.
Bukowski*, H., Deliens*, G., Slama, H., Surtees, A., Cleeremans, B., Samson, D., & Peigneux, P. The Impact of Sleep Deprivation on Visual Perspective-Taking. Early View in Journal of Sleep Research. doi:10.1111/jsr.12595
Bukowski, H., Hietanen, J., & Samson, D. (2016). From gaze cueing to perspective taking: Revisiting the claim that we automatically compute where or what other people are looking at. Visual Cognition, 23(8), 1020–1042. doi:10.1080/13506285.2015.1132804
Bukowski, H., & Samson, D. (2015). Can emotions influence level-1 visual perspective taking? Cognitive neuroscience, 1-10. doi:10.1080/17588928.2015.1043879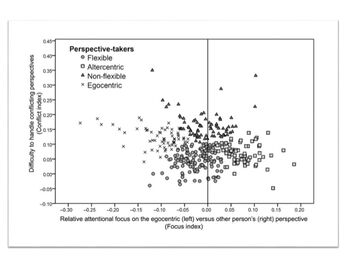 3. Beyond poor and good performance in empathy and perspective-taking:
By measuring performance on multiple core dimensions, we provide new insights into individual differences: we can explain why someone is poor or good.
Bukowski, H., & Samson, D. (2017). New insights into inter-individual variability in perspective taking. Vision, 1(1), 8. doi:10.3390/vision1010008.
Bukowski, H., Silani, G., Riva, F., Tomova, L., & Lamm, C. (2016). Measuring Self-Other Sharing and Self-Other Distinction as Distinct Dimensions of Empathy. In Poster presented at the 3rd international conference of the European Society for Cognitive and Affective Neuroscience, Porto, PL. (Vol. 2, p. 15466).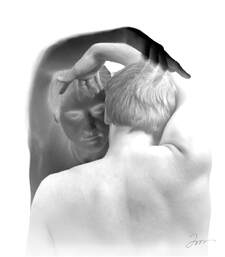 4. Self-knowledge to know others:
Is limited, biased, or unclear knowledge of the Self a barrier to understanding others?
Bukowski, H. (2019). Self-Knowledge. In V. Zeigler-Hill & T. K. Shackelford (Eds.), Encyclopedia of Personality and Individual Differences (pp. 1–5). Cham: Springer International Publishing. doi:10.1007/978-3-319-28099-8_2004-1
Workshop organized by Bukowski H. & Samson D. on 16th Nov 2018 : "From Self-knowledge to Knowing Others: Insights from psychological and neuroscientific tools"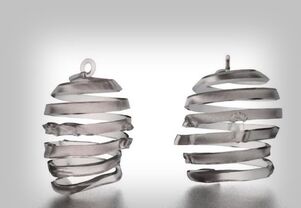 5. Self-Other understanding in clinical populations:
Self-understanding and others' understanding are both impaired in autism, schizophrenia, Alzheimer, substance abuse, and depression. Coincidence or novel avenue for research?
Workshop organized by Bukowski H. & Samson D. on 7th Nov 2019 : "From Self-knowledge to Knowing Others: Insights from clinical populations"

6. Large-scale perspective-taking training intervention:
Perspective taking performance can be improved provided that the training program is suited to your perspective-taking profile (project 3). With a team of clinical researchers, we aim to develop internet-based perspective-taking training programs tailored to individuals' weaknesses and strengths, for both clinical and healthy populations.
Topic of likely 3rd edition of the Workshop organized by Bukowski H. "From Self-knowledge to Knowing Others"

Research Methods
Experimental designs in cognitive psychology (E-prime, Matlab, Presentation).
fMRI data collection and analysis (SPM and BrainVoyager)
rTMS (MagVenture, Magstim) with Brainsight neuronavigation
Meta-analytic (SDM, GingerALE) and multivariate statistical methods.

Online psychometric testing (JsPsych, Testable, AS3 Flash).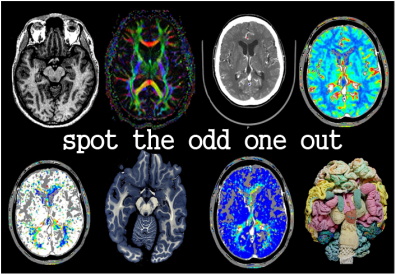 Current collaborators